Flow Like a Pro: 5 flow state activities and training methods to achieve more
By Douglas Weissman
•
May 12, 2023
Peak human performance, concentration, the joy of pure absorption, the flow state has many names. No matter what you call it, the intense state of focus when worry, self-consciousness, and time itself can slip away allows us to achieve more.
The Start of Flow as a Concept
From ancient Greek philosophers obsessed with the concept of "ecstasy" as an experience in which a person wanders into a concentrated but alternate reality, to contemporary artists who start painting in the early hours and look up to find the entire day has passed, the Flow state of mind is a way to delve into ideas with intention and produce great results.
The concept of flow was first introduced by Mihaly Csikszentmihalyi, a Hungarian-American psychologist who conducted extensive research on the moment people felt their best, which occurred in an optimal state described as "flow." Csikszentmihalyi defined flow as a mental state where individuals are completely immersed in an activity, experiencing a sense of energized focus, full involvement, and enjoyment in the process of the activity. In essence, Csikszentmihalyi says that happiness itself can stem from when "a person's body or mind is stretched to its limits in a voluntary effort to accomplish something difficult and worthwhile."
"The flow state is the sweet spot where creativity, productivity, and joy intersect."
- Mihaly Csikszentmihalyi
Successful People Get Into Flow Daily
Artists and thinkers throughout history have recognized the importance of flow in the production of their work. Olympian snowboarder Gretchen Bleiler described her ability to reach a flow state as a space where curiosity, purpose, and passion meet, allowing her to trust her own abilities instead of cracking under the weight of expectation. Japanese novelist, Haruki Murakami, follows a daily routine meant to become a form of mesmerism. "I mesmerize myself to reach a deeper state of mind."
After essentially using flow state training, which includes a 10km run or a 1500m swim, the routine becomes part of a specific pattern with minimal mental exertion allowing Murakami to ease into the flow state each day by the time he sits to write. Csikszentmihalyi himself found the flow state occurred when playing chess, a time he would sit and focus for hours on a reality that had clear rules and goals.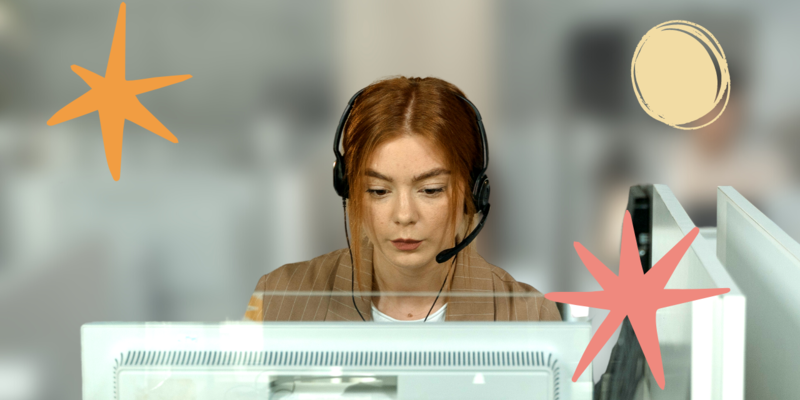 You can reach the flow state
Research shows that we can harness the flow state in our own lives and in any activity. We don't have to be celebrated writers or world-class athletes; instead, whether it's a creative pursuit, a physical activity, or even a mundane task, the key is to find an activity that challenges us just enough, without entering a feeling of overwhelm. When we are engaged in an activity that is too easy, we become bored. When the activity is too difficult, we become anxious. Flow occurs when we find the right balance of challenge and skill.
Five practices to explore to enter the flow state
So now you know the broader concepts of entering a flow state, it's time to find specific methods you can use to include in your daily practice and routines.
By implementing different ideas into your life each day, the practice will become a routine, and the routine will become a habit, allowing you to enter the flow state much easier, every time you start the process. Figuring out the steps to establish an easy morning routine or finding out when your creativity works best during the day can make it easier to create, produce, or focus on a task you've been interested in completing. The following flow state activities are examples you can explore to find what practices work for you, and how you live your daily life.
1. Plan and Prioritize
Planning and prioritizing tasks are essential habits for achieving productivity and getting into a flow state. Set realistic goals and deadlines for each task, organize your workday in advance, and be prepared to adapt to unforeseen circumstances. This helps you focus on the important tasks rather than spending time and mental energy on the less-important undertakings that may feel shiny and immediate.
One of the best ways to plan and prioritize your work is by time blocking. The method helps manage your work and life by dividing your day into blocks of time. This can help you accomplish a specific task or tasks set out for that time period. Time management is an essential and important skill not everyone has but often needs. Learning if timeboxing or time blocking can help manage your time could be beneficial as you learn to plan and prioritize.
2. Focus on a Single Task by Eliminating Distractions
Focus on one task at a time and give it your full attention. Studies have shown it can take over 23 minutes to refocus after even a single distraction. You may think checking your text message or your emails may only take one minute, but when added to the time it takes to return your focus, each time you step away from your task can quickly add up.
Instead, eliminate any distractions that could interfere with your work. Turn off notifications on your phone, close unnecessary tabs on your computer, and avoid multitasking. This will give you the chance to enter what productivity writer Cal Newport refers to as Deep Work, which acts as an easy gateway to enter the flow state.
3. Take Breaks
Taking regular breaks is crucial for maintaining productivity and avoiding burnout. The average person can only focus in the flow state for around 4 hours a day. Scheduling a break allows you to recharge and rejuvenate, especially when in short sessions. You can take the time to stretch, meditate, or take a walk.
Being outdoors can uncover the hidden art of walking, giving you a great way to rejuvenate by offering a chance to reflect, and relax away from the work environment. Any of these activities during a break, long or short, can help you return to your work with renewed focus and energy.
4. Find a Body Double
Body doubling is a technique where you work alongside someone, with the caveat they are also working. It may sound odd, but it can be highly effective because it provides you with a sense of accountability. When you work alone, it's easy to get distracted, procrastinate, or fall into the trap of multitasking.
When you find a work buddy, you have someone who can help keep you on track and accountable for your work. The presence of another person can help you maintain focus, boost creativity, and even remind you to take breaks and recharge when needed. It's like having a workout buddy, but for your work.
Flocks are virtual coworking sessions that use body doubling to free you from distraction and take the willpower out of productivity.
Try a Flock for free today, and see how much you can tick off your to-do list!
5. Practice Mindfulness
Taking a few minutes each day to focus on your breath, relax your mind, and calm your nervous system through meditation or deep breathing can help you achieve a state of flow and enhance your productivity. These practices are known to reduce stress and increase your ability to focus on the task at hand.
Responsible breathwork practice allows your brain to refocus and shakes away the fatigue, giving you more control over your mental and physical energy. A walk is also a great way to practice mindfulness, whether in nature or through a virtual guided tour of the outdoors. Nature can create a productive and active form of meditation, opening you up to the possibilities of creative breakthroughs.
Practice Flow State Training
The idea that you can reach a state of mind that harnesses the power of focus and intention unlocks limitless potential. By understanding the science and history of flow, we can focus on any activity we choose to pursue.
By showing up with purpose, you can quickly implement the steps needed to reach flow that work best for you.
While body doubling may work great for your friend, you may feel walking in nature works best for you. Build on your best habits, the ones that feed your creativity or encourage your focus, and you will quickly make a routine of your flow.