The ultimate Thursday motivation for success at work
By Vic Hogg
•
Jul 11, 2023
Ever find you want to post some Thursday Motivation on socials but don't actually feel up to it, thanks to it being – oh, the irony! – a Thursday? We feel your pain.
For some folks, Thursdays are horribly challenging. It's the day that lies tantalisingly close to the weekend yet seems to stretch on forever. For many, the midweek slump is in full swing; indeed, finding the motivation to power through the day can be a formidable challenge - one that can chill a remote worker's marrow faster than saying "Blue Monday".
Towards the end of the working week, a number of factors such as tiredness, apathy, stress and overwhelm can set in and take their toll – especially when your workload typically falls into a 'Monday to Friday, 9 to 5' rhythm.
It's little wonder that mental health organisations Mind and Rethink Mental Illness hold their supportive 'Time To Talk' day on the first Thursday in February every single year.
Even if you don't follow a traditional 9-5 weekday work flow, there's still the chance of the dread sinking feeling, rivalled only by the classic 'back to school' Sunday Blues.
So, let's take a look at the causes for the Thursday motivation slump, and what can be done to overcome it.
"Every day may not be good… but there is good in every day."
- Alice Morse Earle
Downers for Thursday motivation
Exhaustion
After days of working tirelessly – enthusiastically, even – Thursday sees us grappling with mental and physical exhaustion. Cumulative stress, fatigue and digital overwhelm make it hard to find the energy and focus necessary to achieve. Plus Thursdays are typically a stressy pre-weekend work rush, exacerbating challenges.
Unhealthy Habits
Tough workloads and the aforementioned exhaustion can often, by Thursday, have tipped us into unhealthy habits such as comfort eating, dropping exercise routines or revenge bedtime procrastination (another sneakily unhelpful little challenge ADHDers especially experience).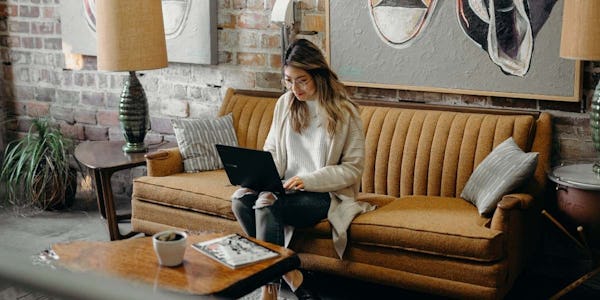 Midweek Slumps
Thursday can fall into a predictable pattern, making it feel monotonous and uneventful. The initial enthusiasm from the start of the week has faded but the end is still in the distance. This Weds/Thurs rut is known to result in a sense of stagnation and decreased motivation.
The Looming Weekend Effect
Last but not least, we have the 'mere proximity effect'. This psychological phenomenon — which turns us towards things (people; settings) simply because of their closeness – means anticipation of the upcoming weekend creates restlessness and distraction.
By being so close to Friday / the weekend, we're flung, inappropriately, into 'that Friday feeling'! The mind naturally wanders towards relaxation and reward, messing with motivation and making focus hard-won.
This of course means that there's an inevitable disconnect between where we want to be (enjoying a cold one on the terrace with mates) and where we are (suffering Pat's pickiness every Thursday in the team meeting).
Thursday is the New Saturday 'Get in the Bin' Day
The feeling that Thursday can get in the bin isn't just a vague collective sensation, either – it's facts. Hungarian researchers found conclusively that the drop in general satisfaction when approached on Thursdays was significant: people interviewed on that day are less satisfied with their lives and more pessimistic about their future prospects.
"If you're working on something exciting that you really care about, you don't have to be pushed – the vision pulls you."
- Steve Jobs
Since this is truth, what do we do about it? Ignoring the whole day from under a duvet isn't an option (well, not more than four times a year) – so let's lean into making Thursday work both harder and easier for us.
Thursday Motivation tips:
Leverage the power of community
Engaging with like-minded folks (like our fabulous Flockers here at FLOWN) is a powerful motivator. By sharing goals, holding each other accountable and offering support, it's easier to overcome Thursday's challenges.
Set small goals
Break tasks into chunks and set realistic goals to combat overwhelm: mini-wins across the day boost motivation. Pro tip: share an 'adorable pet conquering a tiny task' meme! You'll remind everyone of the power of small victories.
Get spicy with your routine!
Combat Thursday's slump by injecting some variety. Revamp one of your work systems, take a new route to work, or try a fresh productivity technique. Alternately, grit your teeth and hit Deep Work running and you could be struck by how strongly you rally.
Take a Break
Need to catch a second wind in a tough week? Sometimes you just have to let it go. What about a body-doubling supporter to get you the other side of a filing pile or box-room clear-out. Or try a fresh perspective via a healing walk in nature. You'll come back twice as strong.
"We may encounter many defeats but we must not be defeated."
- Maya Angelou
Tap into body doubling with Flocks
Flocks are online body doubling sessions designed to free you from distraction and take the willpower out of productivity.
Try a Flock for free today, and see how much you can tick off your to-do list!
Nothing ruins a Friday like realising it's Thursday
There's no doubt that conquering those inevitable Thursday motivation challenges takes a combo of understanding underlying causes and implementing effective strategies.
By acknowledging the exhaustion factor, swerving unhealthy habits, tackling a midweek slump head on and dodging the pesky 'mere proximity effect', you can truly unlock the power of Thursday motivation. Try a Flock and – even when it's a Thursday – you'll be positively flying towards your weekend.