All facilitators
Alicia
The Inspirational Visionary
Alicia is the heart and brains behind our beloved FLOWN.
FLOWN founder Alicia (pron. 'A-lee-thee-ah') is obsessed with starting tech companies that change the world, and coaching other entrepreneurs to do the same. Her Flocks tend towards exuberance and high energy with a healthy dose of good humored self-deprecation.
Alicia in 3 words. Warm. Purposeful. Inspiring.
Upcoming sessions with Alicia
Fetching events for you...
Fetching events for you...
"If it was easy, everyone would do it. The exceptional takes effort. "
What to expect from a session with Alicia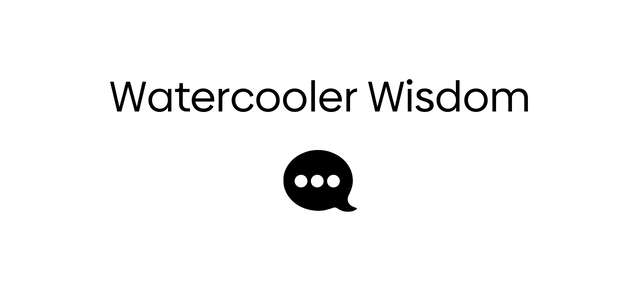 Work is an opportunity to express your talents
Work should be seen as a way we can exercise our talents and passions. When we get to do that, in a focused and deepway, not only do we produce our most impactful work, but we feel great, like that day mattered.

Cerebral with squats
Expect a mixture of fun quizzes and brain-teasers, coupled with squats and stretches. She wants you to laugh while you warm up your creative brain and get circulation back into your bottom!

Is it raining outside? I hadn't noticed…
Expect dreamy instrumentals, film scores, and neo-classical melodies from the likes of Ludovico Einaudi, Max Richter and Hans Zimmer, as well as Icelandic neo-classical superstar Olafur Arnalds. You'll be easily lost in the deep work undertow.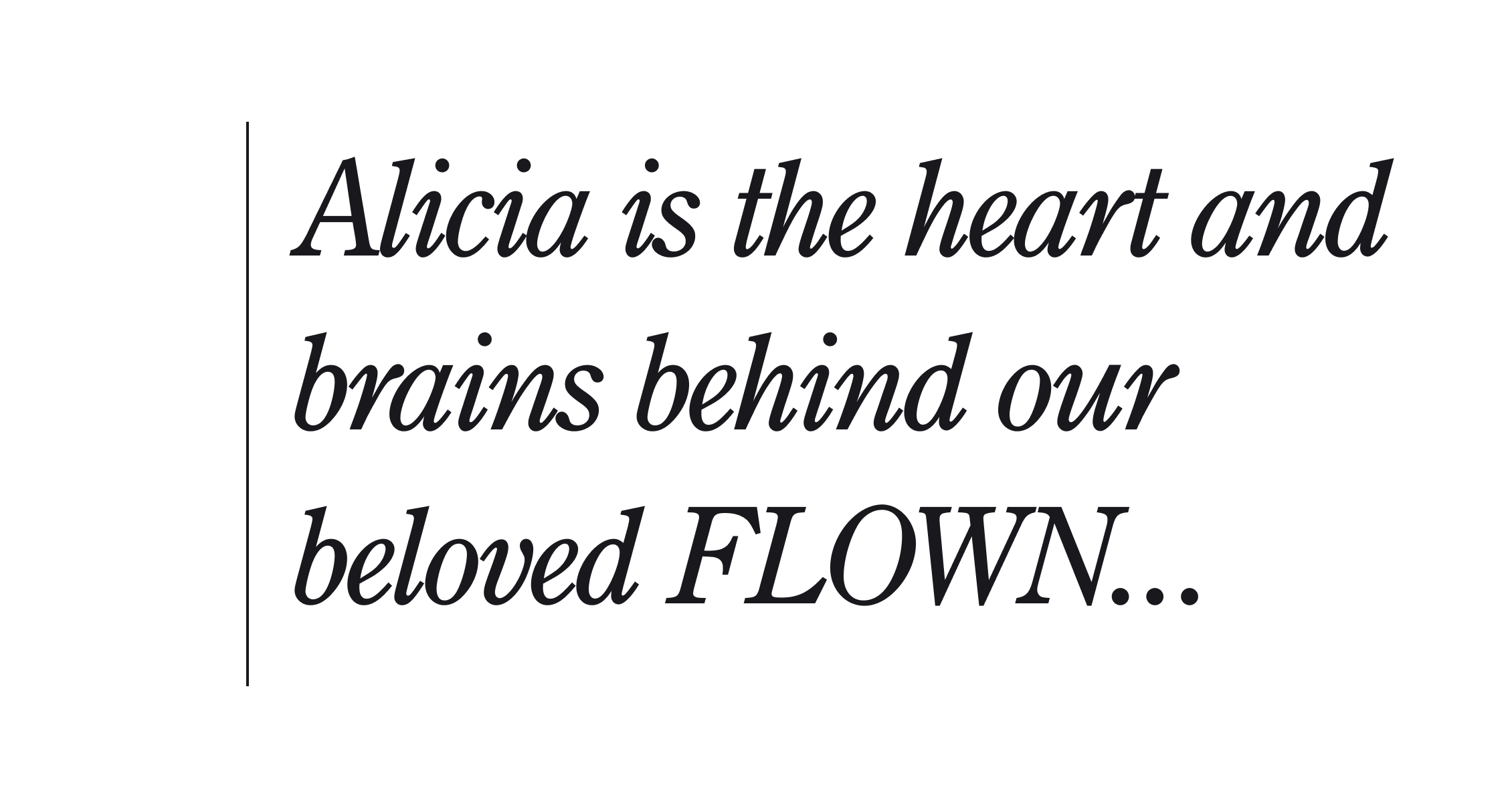 Alicia – our CEO and the brains behind FLOWN...
...is a seasoned serial entrepreneur, her last business being an ad-tech behemoth.
She's also a trained executive coach and board member, an active mentor to the startup community and a vocal champion of building vibrant workplace cultures that embrace diversity and deep work.
After Alicia exited her previous start-up, she sought answers to the bigger questions in life and work: namely, how can humans perform at their best? How can we put the joy back into the work we do? And why is everyone so distracted the whole time?
She looked into the answers – and FLOWN is the result.
What brings you to FLOWN?
I suppose I brought FLOWN to you, haha! But it was after I tasted how good moments of focus and depth could be - on both a work-level and a personal-level - that I started to research the science behind peak states. I became baffled by why we design workspaces and work processes to be the exact opposite of what science tells us brings out our best work and selves. I realised so many of our existential problems - rising rates of ADHD, lack of focus, loneliness, real societal challenges that need solving - are solved through simple application of some neurological and psychological processes. I decided that felt like a pretty good mission to set myself, so here FLOWN is!
What keeps you motivated?
I'm motivated by solving real problems with incredible people. So there is nothing more motivating to me to be on a Flock with so many of you all - working away on fascinating projects from all corners of the planet. To be connected by the creations we are working on, to be in the presence of people chasing their dreams… it is my reason for doing all this!
In terms of how to do deep work: as a busy CEO, my days are intense and busy with meetings, so my deep work style is more journalistic with pockets of monastic time when I get away just to do contemplative deep work. I like to get to my deep work in the late afternoon or early evening when I can work uninterrupted. I work long hours most days but some days are deliberately lighter and more exploratory, so as to recharge my focus and allow new ideas and connections to form in my mind.
What makes you happy?
Classic TV shows (Buffy, Frasier, The Good Place, RuPaul's Drag Race) satisfy my geeky qualities! Books (anything by Bill Bryson, Michael Pollan or Salman Rushdie). I'm excited by good food like oysters, pasta and Nandos. I love learning new things like new word definitions, people's stories and quirky facts.
Where else might we find you?
I split my time between the London Lisbon, and I live for adventures involving road-trips, backpacking and creative conferences.
Online, of course you'll see everything that we're working on at https://www.FLOWN.com
Instagram you'll find me here @alicianavarro
Twitter I'm here @AliciaNavarro